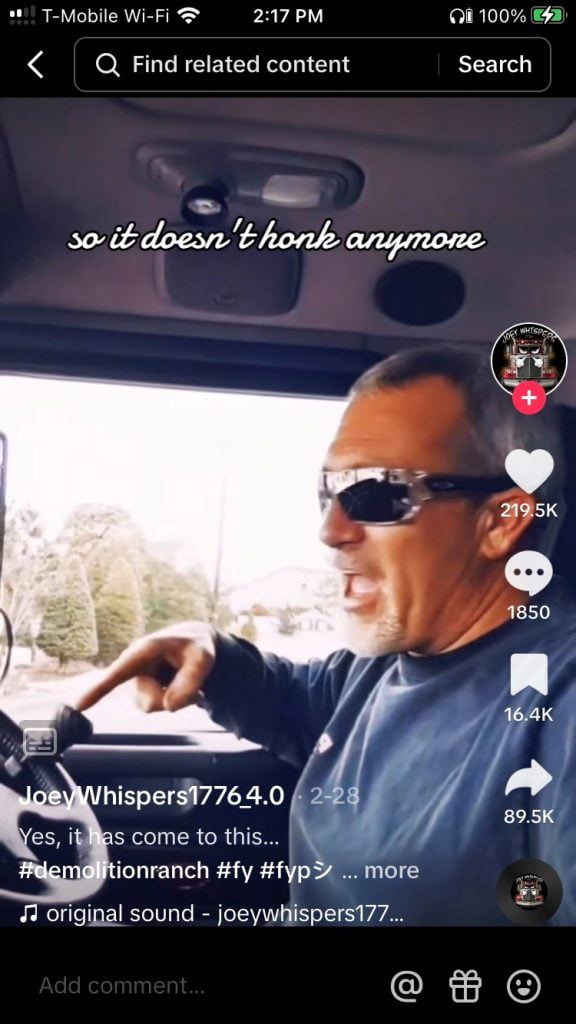 If you are not following Joey Whispers on tik tok, you should take a look. It appeals to me because I handle a lot of car accidents. In just about every case I take, liability or negligence is already admitted. It doesn't make sense to take cases where liability is in question.
Joey Whispers drives a dump truck in South Jersey. He videos his days driving and posts the comically negligent actions of the everyday Jersey drivers. Now, we all know that Jersey drivers are terrible, but it is refreshing to see Joey document the incredibly poor decision-making on offer if you dare to drive in the area.
Left turns from the right lane? Right turns from the left? No blinker? Failure to merge properly or alternate feed in a lane drop. Wandering around the lanes will get you a pac man noise for eating up all the dotted lines.
Basically, Joey is documenting all of our frustrations these days with drivers who do not pay attention. Mostly, it looks to me like a lot of people on their phones. However, there is a serious amount  of ignorance that there is a guy in a huge truck who cannot stop on a dime right behind you.
So, give it a watch. It is good for a laugh and you will start mimicking Joey as you drive around. Provided you are not watching him while driving.