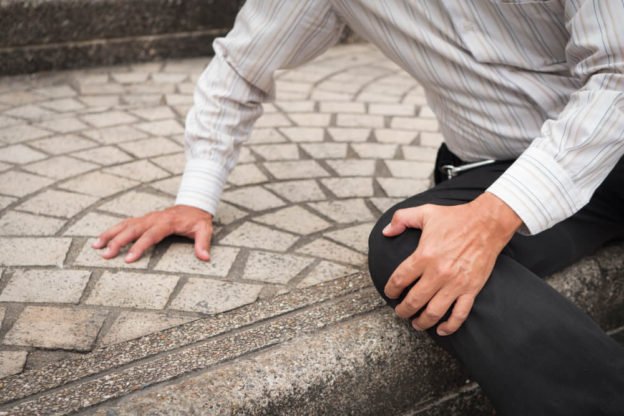 I have a new case where a client called in looking to sue the City of Philadelphia. While I am always happy to fight with the City, most falls on sidewalks are actually primarily the responsibility of the landowner and not the City. So, this new client fell outside a building owned by the Durst organization and just underneath a surveillance camera. Does Durst not ring a bell? One of the scions of the Durst family murdered several of his partners and eventually died in jail. Anyway, I am pretty sure that's not admissible, but it would be fun deposition testimony.
So, the landowner or the Dursts are responsible for the condition of the sidewalk. The City is secondarily liable, but really only becomes a factor when the landowner does not have insurance. The City is there to backstop injured people in the case of no insurance. In this case, there is a video camera right over the site of the fall and there is a really dangerous block of concrete that probably was a sign stanchion that was not removed during renovation of the space. That block caused the client to crash his bike and fall.
I don't know whether we will get the video or not, but we are trying. The videos usually help if the client is being truthful with me. Sometimes the videos hurt. Rarely are they insignificant to the case. When I tell an insurer that there is a video, they always want to see it.
So, if you slip and fall, look around at the stores that are there and call me. I will send out my investigator and ask for the videos and then we go from there.