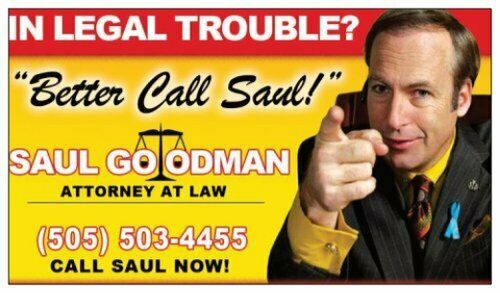 What are they doing and why? Morgan and Morgan/Lundy/Top Dog law: Why do people go the route of the big advertising law firms? I think it is fairly simple. They don't know lawyers, don't have someone to turn to who knows a good lawyer, or they are new to the legal system. Top Dog has a new billboard on the Schuylkill Expressway. It seems sort of clownish for the 1980's era cell phone and the guy works out of his house in delco as far as I can tell. But, he seems to be a great marketer. What are you getting? Who knows. How about Morgan? I love John Morgan. He wrote a great book for Personal Injury lawyers called "You can't teach hungry." Amusingly, no editing was done on the book as it is filled with typos etc. But, that is what you are getting. The advertisers are counting on a high volume of calls, resulting in a yield of 10% or so of actual cases, and then someone has to manage the volume of crappy cases that they took. There is not a lot of careful selection going on is my guess. I am contacted every month or so by clients who are unhappy that their case, which they believe has merit, is being handled by a paralegal, that they cannot talk to a lawyer, or are being pressured to take what they think is a crappy settlement. I usually turn them back to their lawyers.
A big part of what you get with a small firm is personal attention and an honest review up front of what your case is potentially worth, what the timeline is for resolution, and the comfort of knowing that someone is monitoring your case and pushing it forward, meeting important deadlines, and not screwing it up because they are burdened with too many cases. In this practice, you need to spend money to make money. You need to have an expert on important points and a good one. You need to have someone care about your case. If you are just a file being managed by a senior paralegal, you will likely not get what is best for you.
With that said, unless you are a returning client, I really, really try not to take smaller value case. The whole "no job too small" mantra of small businesspeople is a quick way to unhappy clients.
In non-lawyer businesses, a lot of the focus of sales books is on your unique sales proposition or what makes you different from your competitors. In professional services, that is just not important. It has been tested and studied, but the truth is that there is plenty of work out there and there are good lawyers and bad ones, but differentiating one from the other in personal injury law is nigh impossible from the customer or client perspective. I know a lawyer who specializes in cases against prisons and another who specializes in people shot by police.  I have a minor specialty in carbon monoxide poisoning cases, but these are small facets of a general personal injury practice. We are more like accountants or realtors than kitchen tools retailers. It is just the way it is. If I had to have a unique brand like Lundy does in order to succeed, I would never succeed. Nevertheless, I have been doing this for a while with continued growth and success.