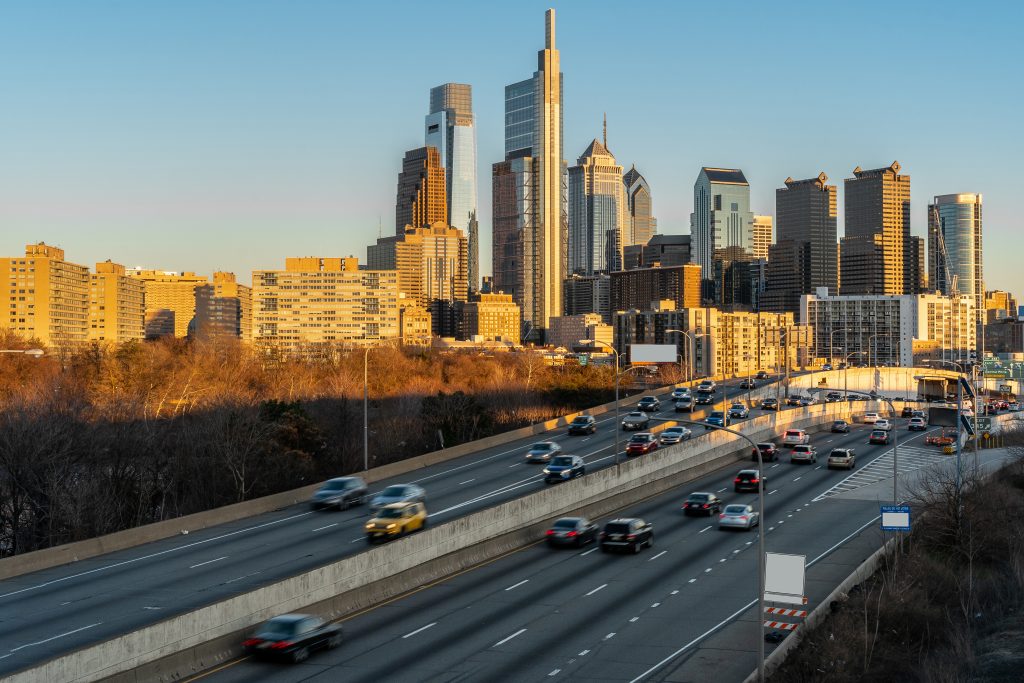 The Schuylkill Expressway is very busy Wednesday mornings. It seems that larger employers are forcing people back to work in the mid-week and employees are resisting that on Mondays and Fridays. As a result, 76 is back to being pretty packed with cars on Wednesdays.  Office occupancy figures are still around 48% on the busiest days, which is still well below 90% or more pre-pandemic. Miles driven have recovered to pre-pandemic levels on a national scale, but around Philadelphia it seems that miles driven must still be fairly low, as there are plenty of suburban professionals working from home.
The net result of this for personal injury lawyers, insurance defense lawyers, and insurance companies and their employees is that claims are down by 33% or so. This is bad for business on all sides. At the same time, with the normalization of depositions conducted by zoom, the practice has become far more efficient in terms of hours used. We no longer have to go to Court except for trial. I used to go to Court to sit at a calendar call for frivolous motions in discovery court that I knew I would win. That would waste three to four hours of a day, accomplish nothing, and get me a $40 parking charge. That is now gone. Judge Anders in Philly conducts discovery court by zoom and the same things happen and get done and I am sitting in my office or in my basement. It's a huge change.
The job market continues to be very favorable for lawyers, accountants and other professionals. If you were willing to come to the office five days a week as a CPA, I could find you five jobs in the blink of an eye. If you have three years' experience as a lawyer, I could probably find you ten jobs to interview for. And, salaries are up. So, it's a great time to be looking for a job.
I still find that it is challenging to get people out of their house to have a business lunch, to catch up and make new contacts. That is just the way of things now. It may take some time to grow out of this.