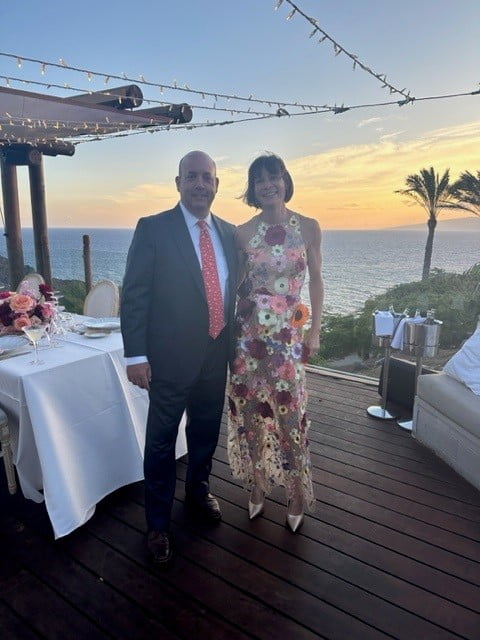 Tenerife you say? I had a chance to go visit the Canary Islands over the Labor Day holiday weekend and Tenerife is one of the largest and most visited islands in the chain. It's a long but entertaining story. Anyway, the Islands are a bit like Europe's Caribbean, I think.  Beautiful, volcanic islands off the coast of Africa and nearish to Morocco. They grow bananas and welcome tourists.
Anyway, while it's supposed to be a vacation, I brought in my carry-on luggage 7 deposition transcripts and a few highlighters.
Why? Well, after a long five month wait, the Federal Judge in my slip and fall case against TSA decided a Motion for Summary Judgment in my client's favor and now trial is on the front burner. So, I was reading transcripts to identify motions in limine subjects that I want to have the court consider.
While motions for summary judgment are rare in personal injury cases, the motions in this case addressed the discretionary function exception, which I have written about previously. In the Judge's opinion, she agreed that the TSA floors at the Philadelphia Airport are slippery and while I always believed that to be the case, it is now a fact according to the finder of fact.
Interestingly, while I expect an effort to settle the case will be forthcoming, there is a novel issue arising. This case is brought under the Federal Tort Claims Act (FTCA). Under the FTCA, a plaintiff is only entitled to a bench trial, meaning you don't get to have a jury decide your case. This is a way for the feds to control exposure I guess. But, one of the defendants in this case is the City of Philadelphia. The City's regulations require it to always seek a jury trial. So, there will have to be some fighting between the defendants over whether to have a bench trial, jury trial, both or some hybrid. I do not have to take a position yet on this and doubt that I have a position to take. There is a federal statute saying I don't get a jury trial. I think pursuing anything other than that is not likely to be successful. But, it should be a fun watch. I will bring the popcorn.
Annoyingly, the US Attorney's Office always takes time to remind plaintiff's counsel, like me, that the FTCA also limits attorneys to a 25% fee as opposed to our more standard 35% fee for trial cases. Again, not a lot I can do about that.